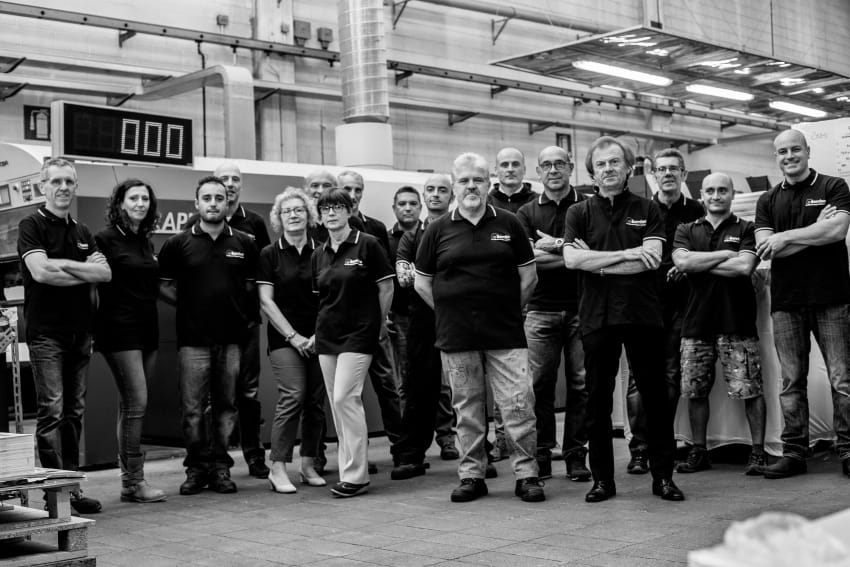 01
For us this is a watchword. Speed of response, speed of printing, respect for delivery times. That's way we are the ideal typography for every need: from the small agency to the publisher, up to the multinational company.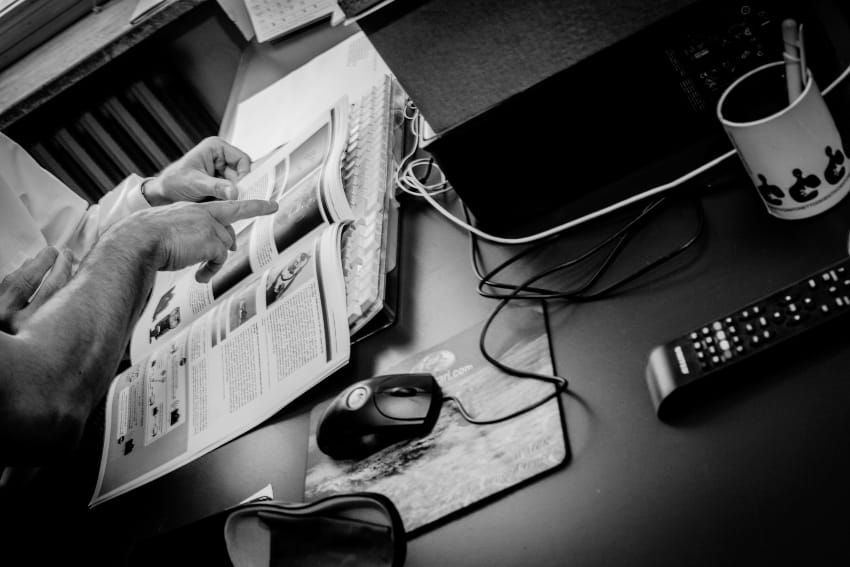 02
We love complexity. Feel free to entrust us with impossible multi-product and multi-delivery printing missions. We produce and deliver catalogues, magazines, packaging and corporate communication printouts in Italy and throughout Europe, with maximum punctuality.
03
Our long-time experience in the art of printing, together with our ability to handle complex tasks, allows us to guarantee high-quality productions according to any budget you may have.

Printing with passion for 70 years
At Berrino, work and passion are a family tradition: we personally take care of every aspect of the business. In the past 70 years we have seen printing technologies change, but our focus on matching progress with experience has not. Today we have state-of-the-art machines that guarantee quality and speed in typographic production. We keep ourselves up to date and study every day in order to always be one step ahead and offer you the best services for your needs. Yet we do not forget our past: we still love to get our hands dirty with ink when needed.
PACKAGING AND PAPER GOODS
GADGET AND PROMOTIONAL ITEMS
Keep calm and …we will take care of it!
Berrino is more than a typography:
Berrino is a true and real consultant at your disposal to study which printing solutions fit you best.
How do we do that?
WE CAREFULLY ANALYSE YOUR PRINTING FILES
if there are any errors, we detect them and correct them for you, ensuring a perfect result every time.
WE CHOOSE THE BEST SUITED TECHNOLOGY FOR YOUR PROJECT
you need a fast delivery? Or maybe you have a complex product to manufacture? Every need has its technical solution and we are able to meet them all.
WE GUARANTEE THE SAME COLOUR ON ANY KIND OF MATERIAL
there is no risk of such bad experiences you probably had in the past. Your design identity is safe with us: we check the quality of the colour on every material, even on different types of paper, to give you the certainty of colours which are always uniform and respectful of your creativity.
WE DELIVER EVERYWHERE IN EUROPE WITHIN THE TIMEFRAME YOU REQUIRE
the capillary nature of our logistics network and our great ability to handle complex orders mean that we can deliver anywhere in the shortest time possible.
Fastest way to contact us?
CLICK HERE AND SEND US A WHATSAPP MESSAGE.
Professionalism and precision
THE RIGHT PRINTING SOLUTION FOR A WINNING PRODUCT
We carefully plan and organise every activity to ensure that the customer meets the agreed deadlines and that the print quality is high. Transparency in relationships is without doubt our strong point: we look for the most suitable solutions to meet every customer need, adapting our technologies and skills accordingly
Hours guaranteed delivery
As Benefit Company we choose to work in a responsible, sustainable and transparent way.
Berrino Printer is both a historic and innovative company. Careful attention to the printing result in mix with prompt customer service makes them one of our most reliable partners
Dott.ssa Laura Tessera Chiesa
– AD Sales Srl
Cela fait plusieurs années que nous faisons appel à Berrino Printer pour la réalisation de notre PLV (Posters 100×140, chevalets, dyptiques, etc). Suite à nos briefs, nous recevons les premières maquettes, après quelques aller-retours rapides nous recevons nos BAT et lançons les impressions. Les délais de livraison sont respectés. C'est toujours un plaisir de travailler avec Berrino Printer !
Camille Deblangey
– Chef de Produit Bleuforêt – Tricotage des Vosges SA
La société Berrino Printer propose de nombreux services, se montre très réactive, et réalise un travail soigné. La Parisienne a travaillé avec Berrino Printer à plusieurs reprises, et nous n'hésiterons pas à collaborer de nouveau dans le futur.
Lucas Lebrun
–
Communication & Relations Publiques La Parisienne
Utmost professionalism, reliability, precision, excellent price-quality ratio. These are the reasons why they have been our loyal suppliers for over 40 years.
Roberto Graglia
– Amministratore Delegato Quibus Edizioni – Bolaffi